Minister of State for Budget and National Planning, Prince Clem Ikanade Agba, said the ministry had leveraged technology in governance and deployed it in enhancing transparency and inclusiveness.
Agba stated this in an address he delivered at the 2021 edition of Punuka Annual Lecture, held on Thursday (November 11, 2021) at the Metropolitan Club in Lagos, entitled: "FinTech, Crypto, and Frontier Technologies in Trade; Prospects and Legal Challenges."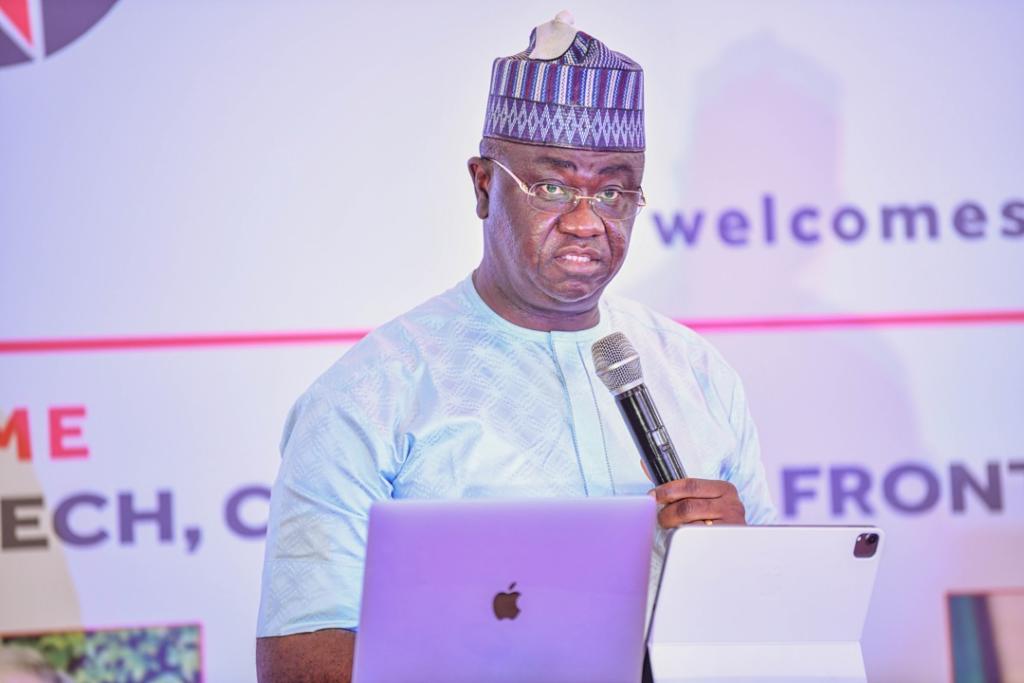 He said that technology had helped to institutionalize a regular and timely-budget calendar, pointing out that "since the return of Nigeria to civil democratic rule, the country has failed to achieve a regular budget calendar, thereby making it extremely difficult for citizens to participate in the budgeting process."
According to him: "It was therefore no mean feat that the Federal Government of Nigeria has now achieved a standardized budgetary calendar (January – December Budget Cycle) with enhanced public participation in the budget process through the public presentation of draft Medium-Term Expenditure Framework/ Fiscal Strategy Paper (MTEF/FSP), as well as proposed and approved Federal Government of Nigeria (FGN) budgets for input.
"Enabled by technology, the input came from Nigerians in all works of life and locations including those in the Diaspora to participate and contribute to the process."
Agba said that on the issue of "Big Data and its use in Fintech," the ministry of budget and national planning was utilizing "Big Data" as "the foundation of the geospatial technology we apply for infrastructure mapping called GRID3."
"GRID3 gives us the ability to view the various classes of infrastructure in the country at a glance and analyse the deficits within a chosen radius," he stated.
He continued: "Building on this, work is in advanced stages for the development and launching of a Monitoring and Evaluation (M&E) application called Eye Mark. Eye Mark is a web and mobile application that enables and digitizes the Monitoring and Evaluation (M&E) process of Federal Capital Projects in Nigeria through citizen's engagement.
"Eye Mark operates on the principle of crowdsourced data; it will allow citizens to report on the progress of government projects while aggregating the sentiments being communicated by citizens."
He stated that "Eye Mark also integrates with GRID3 to layer existing and ongoing projects, giving citizens a holistic perspective into the potential benefits, and thinking behind government projects."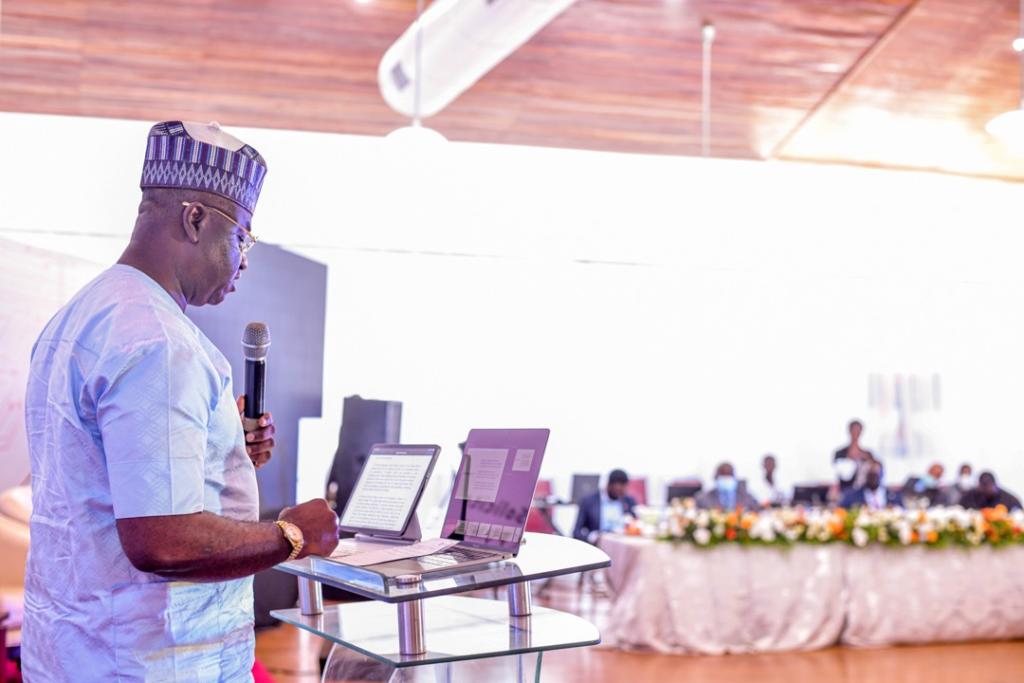 The minister said: "Among our other uses of technology, there is the iMonitor Platform on the Budget Office website for citizens to provide feedback to the government on the budget as well," adding that "technology has been crucial to the government in the last 24 months."
He specifically highlighted how technology was deployed in tackling the challenges posed by the COVID-19 pandemic, stressing that the pandemic compounded the existing development challenges across critical sectors such as health and education, among others.
Read him: "As bad as the global economy was, it would have been in a more dire state if not for the technologies in place that enabled businesses and governments alike to operate in a remote capacity. This afforded the government to develop various measures and incentives that have ensured that both health and economic data have continued to be on the positive trajectory after the impact of COVID-19 pandemic.
"Nigeria's Gross Domestic Product (GDP) grew by 5.01% (year-on-year) in real terms in the second quarter of 2021. The Q2 2021 growth rate was higher than the -6.10% decline recorded in Q2 2020 and the 0.51% growth recorded in Q1 2021 year-on-year, indicating the return of business and economic activity near levels seen prior to the nationwide implementation of COVID-19-related restrictions.
"Similarly, headline inflation has continued to trend downward from 18.17% in March 2021 to 16.63% in September 2021.  Food inflation has also continued to go down in the last six months after peaking in March 2021 at 22.95%, to 19.53% in September 2021. Preceding this decline, both headline and food inflation continuously rose for seventeen months from October 2019 to March 2021.
"To further sustain this trajectory, grow the economy on an inclusive basis and achieve sustainable economic development, we have worked hard on the National Development Plan 2021 – 2025, which was just approved by the Federal Executive Council (FEC) yesterday (Wednesday, November 10, 2021), to guide Government's policies, programmes and projects as well as private sector operations from now to 2025. The National Development Plan 2021 – 2025 took inspiration from the perspective plan – Nigeria Agenda 2050 – which encapsulates our long-term vision for Nigeria.
"The National Development Plan [NDP 2021–2025] and Nigeria Agenda 2050 [NA 2050] are the Nigerian home-grown Medium and Long-Term National Development Plans developed to succeed the Economic Recovery and Growth Plan [ERGP 2017 – 2020] and Nigeria Vision 2020 [NV20:2020] both of which ended in December 2020.
"The NDP 2021–2025 aims to lift 34 million people out of poverty and generate 25 million jobs by 2025. The Plan seeks to achieve these laudable goals in the medium term by expanding economic growth, growing an inclusive economy, leveraging its young workforce and enhancing execution capacity at the national and sub-national levels.
"The NDP 2021–2025 envisions Nigeria being a leading industrializing and reforming nation in Africa that will focus on building its institutional capacity and capability as well as fostering a private sector-led growth to help address the critical issues of job and wealth creation and poverty reduction."
Agba added: "Before the development of the NDP 2021-2025, we identified technology as a key tool that must be leveraged in achieving and compounding all efforts. As such we dedicated a Technical Working Group on the Thematic Area of Science, Technology and the Digital Economy, spearheaded by the organised private sector."
He noted that "Nigeria is now moving decisively towards the reforms required to unlock local content development, sub-national economic diversification, competitiveness and growth, while making moderate, incremental progress in poverty reduction and job creation in the medium-term."